Machine Vision Technology
Overview
Ajile Light Industries specializes in DMD (digital micromirror device) 3D Depth scanner technology for high-speed and high-accuracy lighting control applications in industry and research. The company was founded in 2013 and serves customers in over 15 countries, ranging from research institutions and leading universities to global manufacturers.
The Ajile DepthScan 3D Imaging System is a powerful and flexible tool that captures high quality, full color 3D point clouds for machine vision. The system gives users control of elements such as lighting current, exposure time, external triggering, and frame rate, as well as display functions for depth mapping and measurement. The DepthScan is factory calibrated, and can be configured to work at distances from 25cm up to 500cm.
All of Ajile's electronics and software have been developed in-house, and are designed to make integration with other systems straightforward. As a result, although we also work directly with end users, Ajile products are particularly popular with integrators and OEMs.
———————————————————————————————————————————————-
Alan Boate – President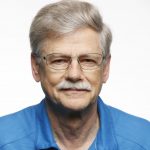 Alan Boate is the President of the Ajile. He graduated from Trinity College Dublin with a degree in chemistry and has a Ph.D. in physical inorganic chemistry from McMaster University. He has worked for most of his career in technical areas, including both software and hardware design and development. The applications areas include: security documents, lotteries, passport readers, wireless location devices, healthcare systems design and many others. He has founded and run three startups in the Ottawa area as well as managing research and development in larger companies.
————————————————————————————————————————————————–
Jeremy Gribben – Chief Technical Officer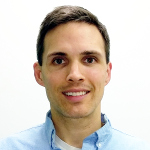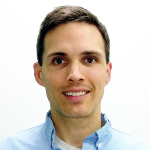 Jeremy Gribben is the Chief Technology Officer of the company. Jeremy has a Master's degree in computer science from the University of Ottawa. He specializes in real-time software design, FPGA design and image processing algorithms. Before starting Ajile he worked with a startup ophthalmic imaging company researching and developing imaging techniques in the eye for 6 years.
---
---
---
---
---
---
Locations
6-5480 Canotek Road, Ajile Light Industries, Ottawa, Ontario K1J 9H5 Canada
Get access to more information by joining Energy Partner Network today.
Sign-Up